Clear your Body and Mind in our Yoga Classes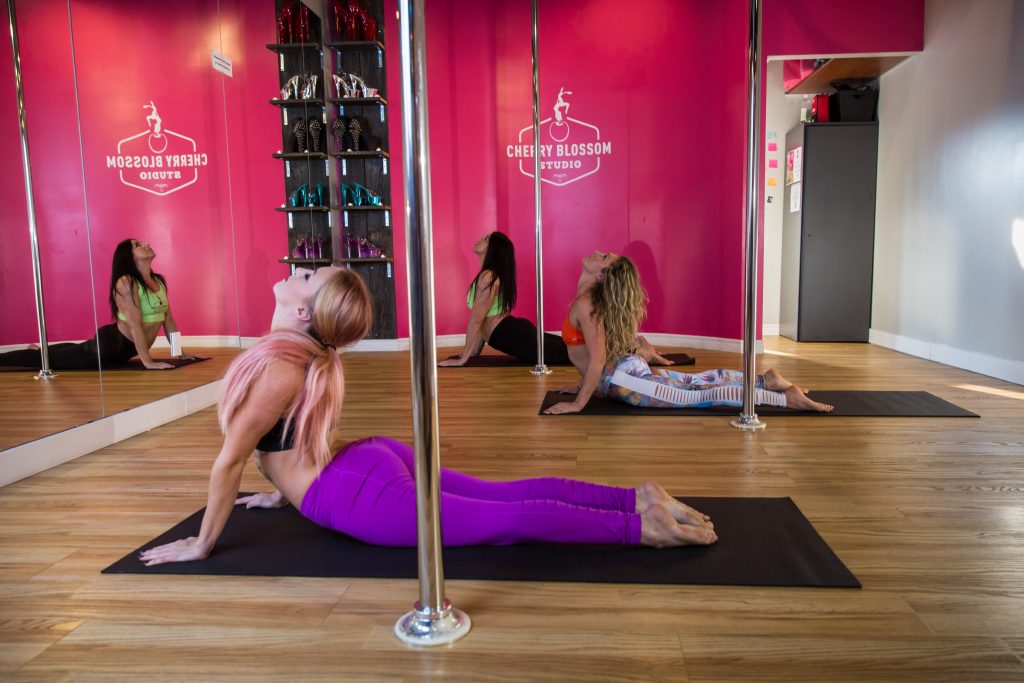 There are many reasons to practice yoga!  Build muscle, increase flexibility, invigorate and detoxify the body in our Yoga classes.
One of the beauties of joining a Yoga class is that the poses support and sustain you regardless of how old and welcome all body types and fitness levels, Yoga is for everyone!
We have been doing Yoga since we were a baby! Stretching and strengthening as we discover our bodies. Clear your mind and de-stress, sweat out toxins, increase flexibility and decrease injuries. We are determined to help you discover Yoga for your every day life and as a great compliment to your fitness regime.
How often should I practice?
Yoga is amazing even if you only practice once a week, you will still experience the benefits of the practice. If you can do more than that, you will experience more benefits. We suggest starting with two or three classes a week. You will likely find that after a while your desire to practice expands naturally and you will find yourself practicing more and more.
How is Yoga different From Flexibility Classes?
Unlike flexibility or fitness classes, yoga is more than just physical postures. Patanjali's eight-fold path illustrates how the physical practice is only one aspect of Yoga. Even within the physical practice, yoga is unique because we connect the movement of the body and the fluctuations of the mind to the rhythm of our breath. Connecting the body, mind, and breath helps us to direct our attention inward. Through this process, we learn to recognize our habitual thought patterns without  judging them, labelling them or trying to change them. The awareness that we cultivate is what makes yoga a practice, rather than a task or a goal. Your body will become much more flexible by practicing and so will your mind.
Yoga Classes Offered at Cherry Blossom Studio with Kassandra Reindhardt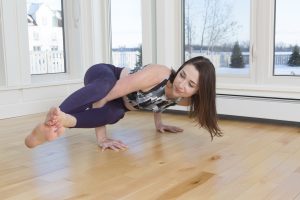 Strengthen your core and increase your flexibility with Kassandra's NEW hour long yoga flow class! Yoga is a fantastic way to compliment other forms of movement like Pole and Aerial and it's wonderful for anyone who just wants to get a good workout while relieving stress. A flow class will teach you how to move with your breath while improving your strength, balance and overall flexibility.
About Kassandra:
Kassandra is an Ottawa based Yoga Instructor and one of the world's leading online teachers with over 60,000 subscribers and 4 million views on youtube. She has been teaching for 5 years and is finishing up her 500 hour teacher training certification with international teacher Sianna Sherman. She specialized in Vinyasa Flow and Yin Yoga and is committed to teaching classes that are suitable for students of all experience levels. When you attend her classes you can expect some excellent cueing, creative sequencing and a great playlist too!
Have fun in our welcoming studio close to Beechwood. Check our schedule for upcoming classes at Cherry Blossom Studio.