Fitness classes available for one time "Drop In" but we encourage that you register online to hold your spot
Spots for Fitness classes can fill up quickly reserve your spot today!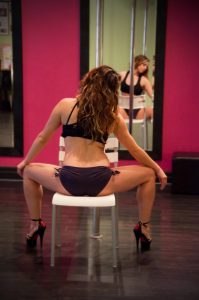 All of our Fitness style classes are available to drop into, meaning full 6-week enrolment isn't required (unless mentioned). We still recommend registering online to hold yourself a spot.
Drop in Classes include Exotic Dance, Chair Dancing, Twerk, Bombshell Burlesque, Flexibility Training, Flexibility & Conditioning and Polefit.
Please contact us to make an appointment info@cherryblossomstudio.ca or (613)741-4200. View our Pricing Summary for Drop in prices.