Bachelorette Parties Ottawa
Surprise your Bride to Be with a Pole Dancing Bachelorette Party in Ottawa at Cherry Blossom Studio!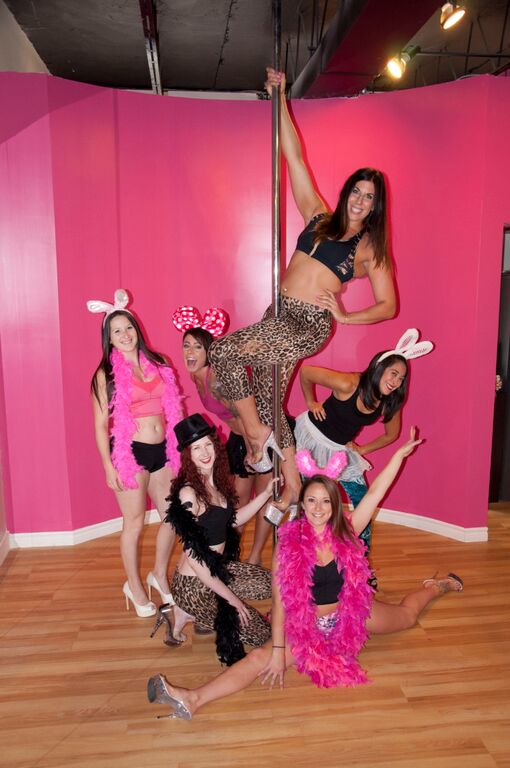 Spice up your Bachelorette Parties Ottawa! Add some Pole Dancing or Twerk to your bachelorette party and make it unforgettable as you soar on our silks, swing around the pole, learn how to give the hottest lap dance or perhaps a chair dance with some sass! Add some Twerk to your pole party and learn how to booty bounce, pop and shake or learn how to shimmy and do a sultry stocking peel with a Burlesque party!
Since 2009 we have been hosting the best pole dancing, chair dancing, lap dance, striptease, burlesque and chair dancing parties in the Ottawa Gatineau area! Why choose Cherry Blossom Studio?! Our instructor's PFIC certified pole fitness instructors with safety knowledge but just enough sass to make sure that your group of ladies have a fun and memorable time?
Only 5 minutes from downtown, Cherry Blossom is the most popular venue for Bachelorette Parties Ottawa! So book up with our experienced, certified and fun instructors will lead your group through a fun Bachelorette Party that will be unforgettable!
How it works:
Choose from a variety of types of dance, we offer more than just pole dancing! We offer chair dancing, lap dancing, twerk, striptease or burlesque to your pole party at no additional charge. We also offer aerial silks, aerial hoop and a more relaxing aerial yoga party too.
Once you have decided on your date and time give us a call at 613-741-4200 to book and put down a non-refundable $100 deposit to secure your spot.
Get your troupe ready for the party by letting them know about the proper attire to wear for your chosen party. Check out our Bachelorette Parties tips to learn more.
What happens at your Party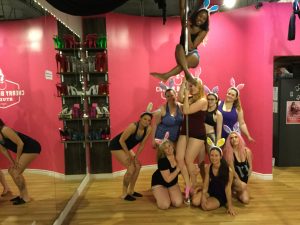 We ask that guests come 10-15 minutes early to fill out waiver forms, that's right you gotta sign your life away? Once when everyone has filled out there forms we get everyone into our fun pole studio where we warm you up , get you acquainted with your new dance partner… the pole! We will get you moving in ways you never thought you could! Once when we have warmed you up to the pole we teach you a few spins and some smooth transitions to get up from the floor. At the end we put all of your favourite moves together into a routine. We ask that you pick out an outfit in our treasure box of boas, hats, bunny ears, silly glasses and wigs and flaunt it with your girlfriends to music. Modifications will be made if needed, we can adjust to any injuries as needed. We guaranteed that you will have the time of your life as you swing by for one of our stellar parties! See you on the dance floor!
Visit our Pole Parties page to learn more about our parties and prices. If you have fun at our Bachelorette Party you may like to try our pole classes.